12 Apr

Slow Cooker Apple, Cranberry, Strawberry Sauce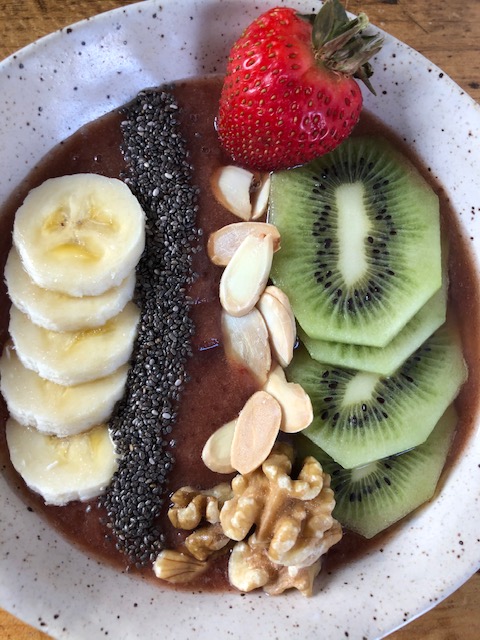 I had purchased a bag of apples that were a "great deal" only to discover that they were rather bashed up and kind of mealy, sigh. I also had some strawberries that were threatening to turn on me at any moment, so I was anxious to create something yummy and evade food waste. Have I mentioned before how much I abhor food waste?
I was also recently reminded of how yummy applesauce when one of my (socially distanced) walking friends was telling me how she makes a regular batch for her friend who is currently dealing with cancer. Inspired by her generosity and knowing I had fruit "on the edge" at home, I planned to create a new applesauce fruit combo as soon as I got home.
In addition to the beleaguered apples and strawberries, I had a small amount of frozen cranberries lurking in the freezer. Being a fan of tart vs overly sweet when it comes to all things apple-related, I thought they would add a nice punch of flavour. I always add lemon juice and, of course, cinnamon! Wising to avoid added refined sugar, I added a few chopped dates for a little added natural sweetness.
I love making this in the slow cooker (or slow cooker mode on Instant Pot) as it's super easy and doesn't require a lot of tending.
This recipe also fits with my desire to share healthy, easy and economical recipes. Making your own applesauce is cost effective and reduces waste (no single-use containers here!). It's an environmental, economical and nutritious win!
The end result was quite tasty, having met the perfect "tart/sweet" combo. The sauce is terrific for use in smoothie bowls or just nice on its own. My family likes (okay, they tolerate it) to play a game of "how many plants are in this dish?" In the photo above, the smoothie bowl boasts 10 different plant-based foods, which is pretty impressive!
Smoothie bowls are a terrific way to easily add a variety of plant-based foods into your diet. Just as our bodies crave variety with movement, so, too, do they appreciate variety when it comes to nutrients. Variety is key!
Have fun making your own creations, and I would love to see your photos!
Slow Cooker Apple, Cranberry, Strawberry Sauce
2 lbs of apples (about 5 medium)
1 cup cranberries – fresh or frozen
1 cup strawberries – fresh or frozen
2 tablespoons fresh lemon juice
2 Medjool (or other variety) dates – pitted
1 teaspoon cinnamon
1 cup cranberry juice
Peel (if apples are not organic) and core apples. Cut into chunks. Stem and slice strawberries. Remove pits from dates and cut into small pieces. Throw everything into slow cooker or Instant pot. Cook on low for 8 hours, or high for 4. Apples should be very tender. Blend until desired consistency using an immersion blender. Store in sealed container in fridge for up to one week. Enjoy!